Controlled in-bag-morcellation
More safety in laparoscopic hysterectomy and myomectomy
Containment bags for laparoscopic morcellation
Controlled tissue morcellation in an enclosed system
Hysterectomies and myomectomies are among the most common surgical procedures performed in the field of gynaecology. The minimally invasive use of laparoscopic morcellation makes it possible to avoid a larger incision for tissue containment. 
However, a potential risk is intraoperative tissue dispersion in the abdominal cavity. Therefore, a suitable containment and morcellation bag should be used to collect fluids and small residual tissue in an enclosed system.
for in-bag morcellation from BOWA MEDICAL
In-bag morcellation ensures optimised safety during laparoscopic hysterectomy and myomectomy. With MetraLoop, MetraBag and ERGO 300, BOWA MEDICAL offers the complete solution for morcellation of benign tissue in an enclosed system.
Not only safe, but economical too: The BOWA MEDICAL in-bag system offers impressively low consumption costs.
Precise loop system for supracervical hysterectomy (LASH)
Containment bag for more safety in tissue morcellation
Morcellator system for tissue morcellation and extraction
This is how the smooth change to BOWA MEDICAL in-bag morcellation works
From complete system introduction to user training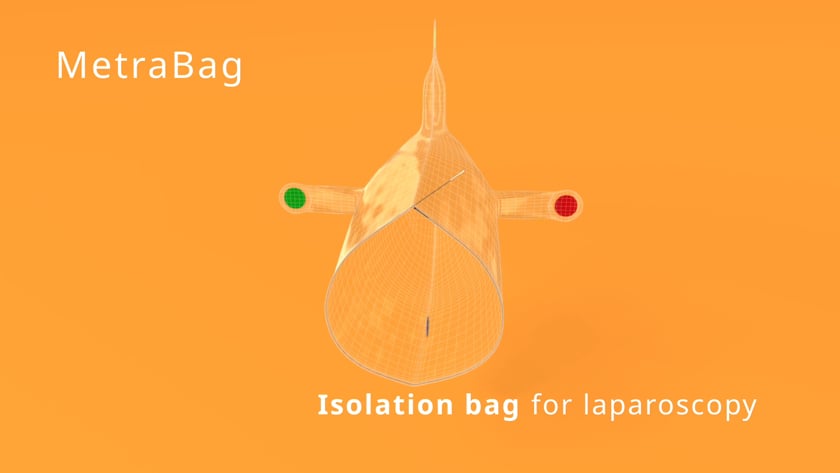 The FDA recommends the use of an enclosed system
At the end of December 2020, the U.S. Food and Drug Administration (FDA) published a definitive recommendation guidance on laparoscopic morcellation for gynaecological procedures*.
The FDA recommends that morcellation for gynaecological procedures is performed only in an enclosed system (tissue containment system).. *To Safety Communication
The MetraBag in-bag system from BOWA MEDICAL is one example of a suitable system.
Precise loop system for supracervical hysterectomy (LASH)
Safe and time-saving
With the monopolar MetraLOOP loop system, BOWA MEDICAL offers a highly precise laparoscopic instrument for the fast and safe removal of the uterus from the cervix. Due to the simultaneous coagulation of the cut edge, subsequent coagulation of the resection surface is usually not necessary.
LASH
Laparoscopic supracervical hysterectomy (LASH) is offered for benign diseases such as uterus myomatosus or bleeding disorders. Unlike a total hysterectomy, this surgical technique does not remove the uterus completely, the cervix is left in the body instead. This makes supracervical hysterectomy gentler and less risky.
Containment bag for controlled morcellation in an enclosed system
With the MetraBag morcellation bag, BOWA MEDICAL offers the solution for controlled tissue morcellation in an enclosed system. The morcellation bag prevents tissue dispersion during containment of the excised material in hysterectomy and myomectomy.
Morcellator Port
up to 15 mm
Orientation aid and point of reference for mobilising the bag
 With large self-opening access to retrieve and orientate the specimen
Precise morcellation and extraction of tissue in laparoscopic procedures
For morcellation and extraction of tissue and for removing myomas or the uterus during laparoscopic procedures in surgery or gynaecology. To ensure that each procedure can be tailored exactly to individual requirements, BOWA MEDICAL offers the
ERGO 300 morcellator system with various application sets in the working diameters (protective and cutting tube) of 12 mm and 15 mm.
Protective tube, obturator and cutting tube (blade)
Different versions.
Vario foot switch
with 3 m cable. Precise control of the cutting speed.
Gear unit with seal unit
Torque with uniform, quiet running.
Tissue removal
by morcellation with protective tube or with trocar sleeve
What our customers and experts say:
At the Rheinlandklinikum Dormagen, we have been using a containment system routinely for every LASH and myomectomy for 8 years. The main motivation is to leave a clean surgical field and to avoid postoperative implants, to minimise pain stimuli and not to provoke adhesions due to residual tissue. With routine use of the containment system, no time is lost. There is no need to aspirate coagulum and blood debris or to collect residual tissue, thus offsetting the time required for bag placement.
BOWA MEDICAL is very keen to support and advance the technique of intraoperative morcellation of benign tissue. For this reason, we offer products for laparoscopic hysterectomy and myomectomy that continue to enable proven and established working techniques.

In this regard, it must always be kept in mind that minimally invasive surgical techniques can be offered and further developed for the benefit of patients.
Learn more about in-bag morcellation
Arrange a no-obligation appointment now.
Morcellation in an enclosed system with MetraBag
Dr. med. Michael Anapolski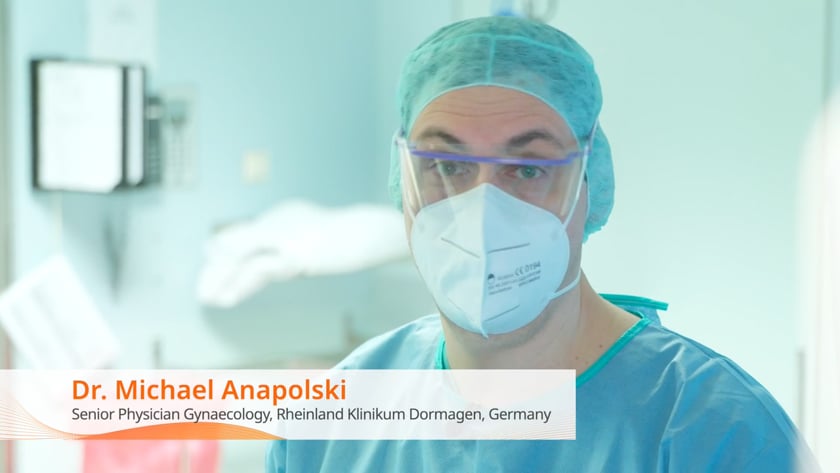 FDA recommends morcellation in an enclosed system:
In-bag morcellation with minimal cell dispersion optimises safety during laparoscopic...
read more